In a short film, Ilse Köhler-Rollefson introduces the work and rationale of LPP and how it tries to link the situation of local livestock keepers with the global livestock policy scenario. Watch the film here.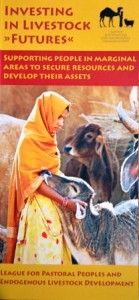 This new flyer summarizes some of LPP's approaches to securing the resources and assets of small-scale livestock keepers: Biocultural Protocols, Livestock Keepers' Rights and new approaches to marketing products from local livestock breeds. LPP flyer – Investing in Livestock Futures.
The Global Agenda of Action for a Sustainable Livestock Sector will hold its first focus area workshop at FAO in Rome from 2-4 April, 2012. The theme is "Closing the efficiency gap". How will  "efficiency" be defined and which factors will be taken into account? A major focus will be on green house gas emissions per unit of livestock product, but will externalities also be figured in, such as biodiversity, disease outbreaks, soil fertility, etc? This will be an interesting process to observe – and influence! The tentative agenda of the workshop is here.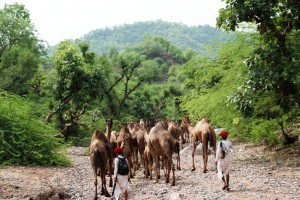 In the beginning of February, India's Ministry of  Environment and Forests (MOEF) announced its approval for converting the Kumbhalgarh Widlife Sanctuary into a National Park. The customary users of the protected area were given a time window to register any complaints and this has led to a flurry of meetings. LPP's local partner organisation, Lokhit Pashu-Palak Sansthan, is assisting with paperwork and legal advice. It will be interesting to see how this case plays out, as several villages are in the process of applying for Forest Rights. Moreover, the Raika pastoralists have already developed a Biocultural Community Protocol.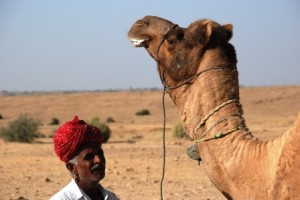 The Jaisalmeri camel breeders still have large herds of camels, in addition to keeping other types of livestock, incl. cattle, sheep and goats. They are currently establishing a Biocultural Protocol with the help of LPP's partner organisation Lokhit Pashu-Palak Sansthan (LPPS). This process is urgent since the customary grazing areas of these communities are encroached upon rapidly –  especially by companies that seek to generate alternative energies (wind and solar). Read more about this issue here.