Ilse Köhler-Rollefson (Senior Advicer)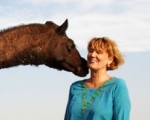 Ilse is a native of Germany but has been partly based in Rajasthan (India) since she met the Raika camel pastoralists during a research fellowship on camel socioeconomics and management systems in 1990/1991.
Her academic background is in veterinary medicine and anthropology and her research has been supported by the German Research Foundation, National Geographic Society, Wenner-Gren Foundation for Anthropological Research, Alexander von Humboldt Foundation, and the American Institute of Indian Studies. She has more than 100 scientific publications in journals spanning various disciplines and published a number of monographs. In 1998, she was awarded the degree of "Habilitation" from the LMU University in Munich which is equivalent to professorial status in Germany. Her work was recognised with a Rolex Associate Award for Enterprise in 2002, and the Nari Shakti Award 2016.
See Ilse explaining the goals of LPP in this video.
Further details at ilse-koehler-rollefson.com and http://rolexawards.com/en/the-laureates/ilsekohlerrollefson-home.jsp
Email: ilse (at) pastoralpeoples.org
---
Kamal Kishore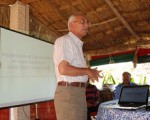 Kamal hails from Kullu in the Indian Himalayas. An animal scientists by training, he worked in various government research institutes, evaluating strains of crossbred sheep, engaging in multidisciplinary wool research and working on mutton production and meat technology.
Disenchanted with the government system, he established an Angora Rabbit Breeding farm, advised weaver cooperatives on wool technology, and NGOs working with sheep breeders on the Deccan Plateau. In 1992 he started his own manufacturing unit Kullu Karishma for hand made products from vegetable dyed natural fibres in which he employs over 40 women.
Currently, Kamal acts as the Coordinator of the Rainfed Livestock Network in India and most recently advised the Government of Bhutan on participatory conservation of the country's sheep breeds.
---
Evelyn Mathias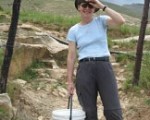 Evelyn is a German veterinarian with a doctorate from the University of Giessen in Germany, an MS in international development from Iowa State University, and a board certification in tropical veterinary medicine. She has some 30 years of experience in international development and has worked in 26 countries, focusing on ecologically responsible livestock production, ethnoveterinary medicine and indigenous knowledge. She joined LPP in 1997 and was LPP's treasurer and network coordinator from 2001 to 2011. Her present work focuses on studying and promoting alternative healthcare and management approaches and studying other livestock-related topics.
Email: evelyn (at) mamud.com
---
Paul Mundy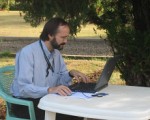 Paul is a British development communication specialist, based in Germany and working throughout the developing world. After completing his PhD in mass communications at the University of Wisconsin-Madison, USA, in 1992, he has gained extensive experience as trainer, writer, publications designer, editor, workshop manager and communicator, working with universities, agricultural research and extension agencies and non-government organizations.
Email: paul (at) mamud.com
---
Sabine Poth (Project Coordinator)

Sabine heads LPP's administrative unit and takes care of a myriad of other things, such as coordinating project activities, communicating with our partners and liasing with german ecological and organic farming assoziations. She has an M.A. in German literature and is also a livestock keeper – running a small horse farm in Germany's Odenwald Region, together with her family.
Contact: sabine (at) pastoralpeoples.org and +49-6154-630357 (mornings only)
---
Jacob Wanyama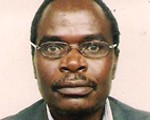 Wanyama is a Kenyan born veterinarian with over 20 years of experience in livestock development in Eastern and Southern Africa, where he has worked in government and international development organisations and has implemented community-based livestock development projects. Until 2008 he was country director for Vetaid in Mozambique. He is currently the Africa coordinator of the LIFE Network, an organisation that seeks to empower local livestock keepers through the use of their local breeds.
He has published several books on ethnoveterinary medicine, contributed to many edited volumes, and has a large number of publications to his credit. He presented the key-note address during the IFOAM Conference on Organic Animal and Plant breeding held in Santa Fe, New Mexico in 2009.
Wanyama was instrumental in organising the Conference of Indigenous Livestock Keeping Communities in 2003 that resulted in the "Karen Commitment" and is a core member of the movement for Livestock Keepers' Rights.
He is a member of the Nourishing the Planet Project Advisory Group of the Worldwatch Institute (U.S.A.) and the Kenyan National Advisory Group on Animal Genetic Resources.
---
Frank Wiens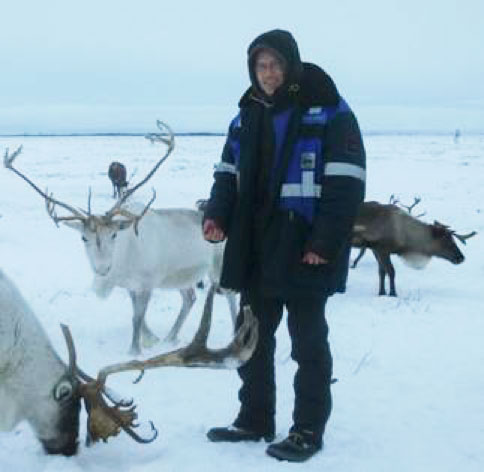 Frank, a German-born expert in nutritional excellence and milk science with a doctorate in biology from the University of Bayreuth in Germany, joined LPP in 2018. He has 9 years of international experience in Research & Development of the food industry working on sustainable concepts for improving mother-and-child-health through nutrition. Frank spent an earlier academic career on the ecology and physiology of wild mammals in the Malaysian rainforest. He has a strong personal interest in nomadic culture and heritage livestock breeds. His current professional focus is on the nutritional excellence of camel milk.
---
Micky (Michaela) Wiesner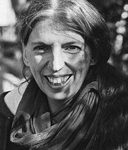 She is a fully trained photographer and communication designer (diploma) and is administrating the League websites since 2011. Beneath that she works as graphic designer at bio verlag in Aschaffenburg, and is a certified e-trainer for Adobe Photoshop, InDesign, Illustrator, wordpress and media-design apprentices. In her free time she is looking after her bee hives. She is living in Darmstadt with her family.

E-Mail: micky7@t-online.de