Livestock Keepers' Rights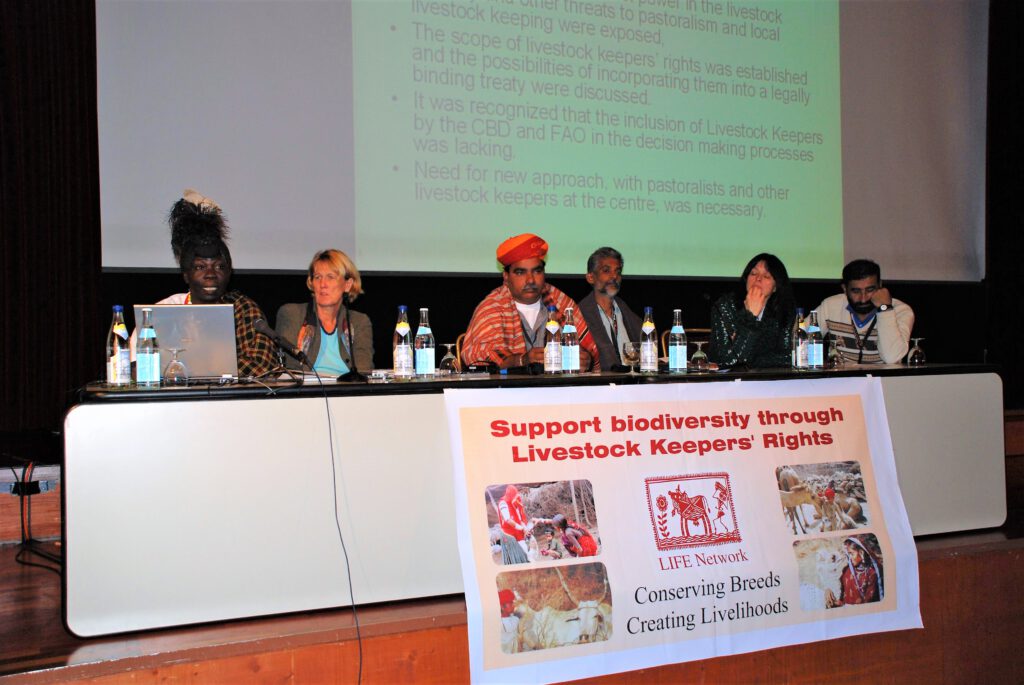 Livestock Keepers' Rights is a concept that was developed by pastoralist communities in the context of the 'Interlaken Process' that resulted in the UN's Global Plan of Action for Animal Genetic Resources adopted in 2007 at the First International Conference on Animal Genetic Resources held in Interlaken (Switzerland).
Initially, the mainstream belief was that domestic animal diversity in developing countries was a product of natural selection. But this idea was challenged at a global pastoralist workshop held in Karen in Kenya in 2003 where about 40 leaders of pastoral communities from across Africa, India and Mongolia and some 20 participants from non-government, government and research institutions came together. Pastoralists described how their indigenous breeding practices create domestic animal diversity. In the "Karen Commitment," the participants appealed to governments and international organizations to recognize the role of pastoralists and other indigenous livestock keeping communities in upholding livestock genetic diversity.
Further meetings and workshops followed in which a total of 300 pastoralists from 60 ethnic groups and 18 countries worked together to flesh out a concept baptized 'Livestock Keepers' Rights'. The term was modeled on the concept of 'Farmers' Rights' enshrined in the International Treaty on Plant Genetics Resources for Food and Agriculture that had been signed by 146 countries in 2001 and came into force in 2004. This legally binding agreement recognized the customary rights of farmers to save, use, exchange and sell farm-saved seed and propagating material, and to participate in decision making on issues related to crop genetic resources.
But 'Livestock Keepers Rights' was a much more comprehensive concept not limited to the rights over livestock, but also extending to rights to access the land of which local breeds were a product. It made the connection between conservation, access to land and grazing rights and included a call for various support mechanisms such as capacity building, help with marketing, and participatory research.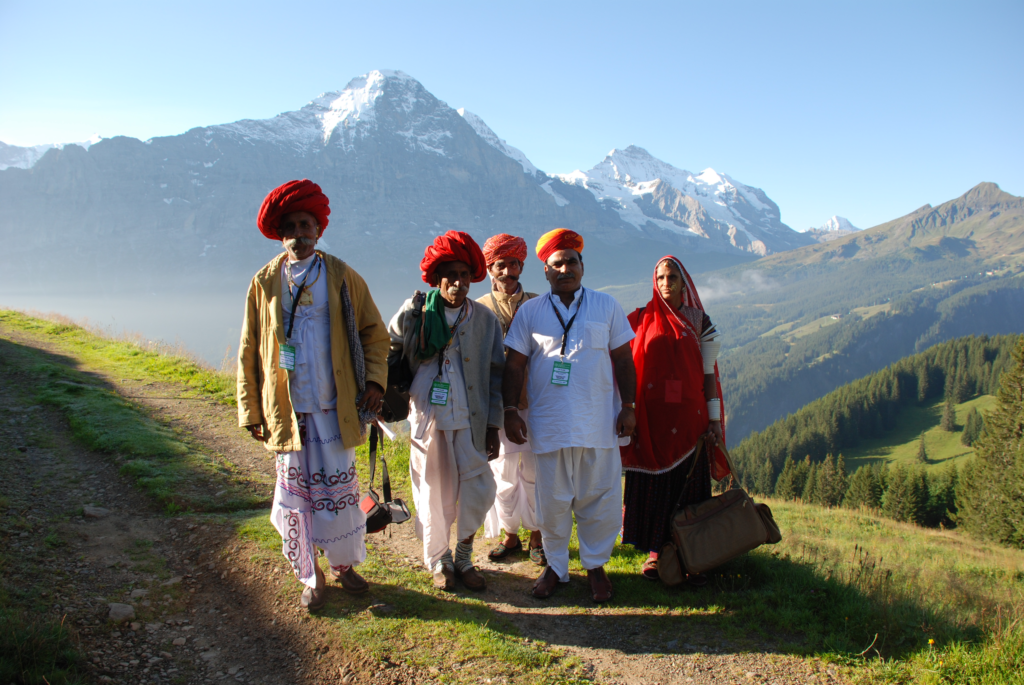 The movement came to a head at the First International Conference on Animal Genetic Resources for Food and Agriculture, that was hosted by the Swiss government in Interlaken. Delegates from 109 governments agreed on the Global Plan of Action for Animal Genetic Resources as a voluntary framework and issued the Interlaken Declaration. Livestock Keepers' Rights were one of the three main contentious issues for governments in Interlaken due to strong support from African delegates. But developed countries regarded these rights as un-chartered legal territory and therefore opposed them. The Plan does recognize and emphasize the important role of local and indigenous communities in upholding diversity., but it casts animal genetic resource management as an issue that is to be controlled and managed by the state, and gives livestock keepers only a supporting role–instead of making them the key actors.
Completed Project
Lobbying and Capacity-building for the Implementation of International Legal Frameworks Relating to Biodiversity Conserving Livestock Keepers
Publications