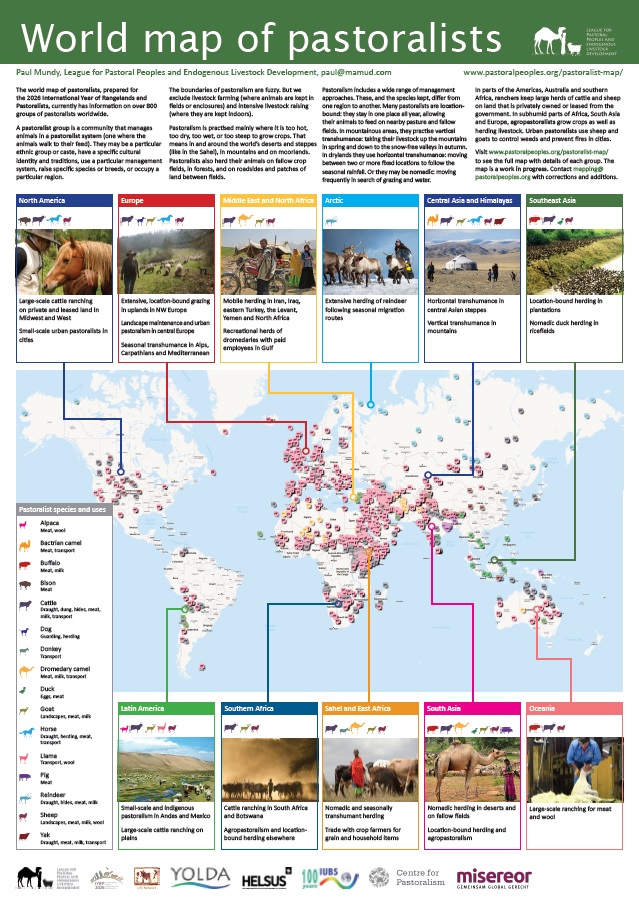 This poster shows the locations of over 800 pastoralist groups around the world, and highlights pastoralist systems from the Arctic to Australia. The poster is DIN A1 size (59.4 x 84.1 cm or 23.4 x 33.1 inches).
The poster is based on the World map of pastoralists, prepared for the 2026 International Year of Rangelands and Pastoralists..
Visit www.pastoralpeoples.org/pastoralist-map/ to see the full interactive map with details of each group.