6 a.m. Pacific / 3 p.m. Central Europe / 4 p.m. East Africa / 6.30 p.m. India
We are pleased to announce the launch of our new book 'Livestock for a Small Planet' on 5th October in a session with renown livestock experts from different backgrounds and schools of thought. This little book disentangles the various allegations against livestock to conclude that it is not a black and white issue but depends very much on how farm animals are managed. Ilse Köhler-Rollefson challenges the prevailing 'efficiency paradigm' and suggests a radically new approach to align livestock keeping with planetary boundaries. It may not come as a much of a surprise that she thinks the west could learn much from the pastoralists of the world about how to manage animals in tune with nature.
Please join us for what promises to be a lively discussion about the future of livestock keeping!
Register here:
https://us02web.zoom.us/meeting/register/tZMucOutrDkjHNdJZd-ja5BV5c7MXpGHszbG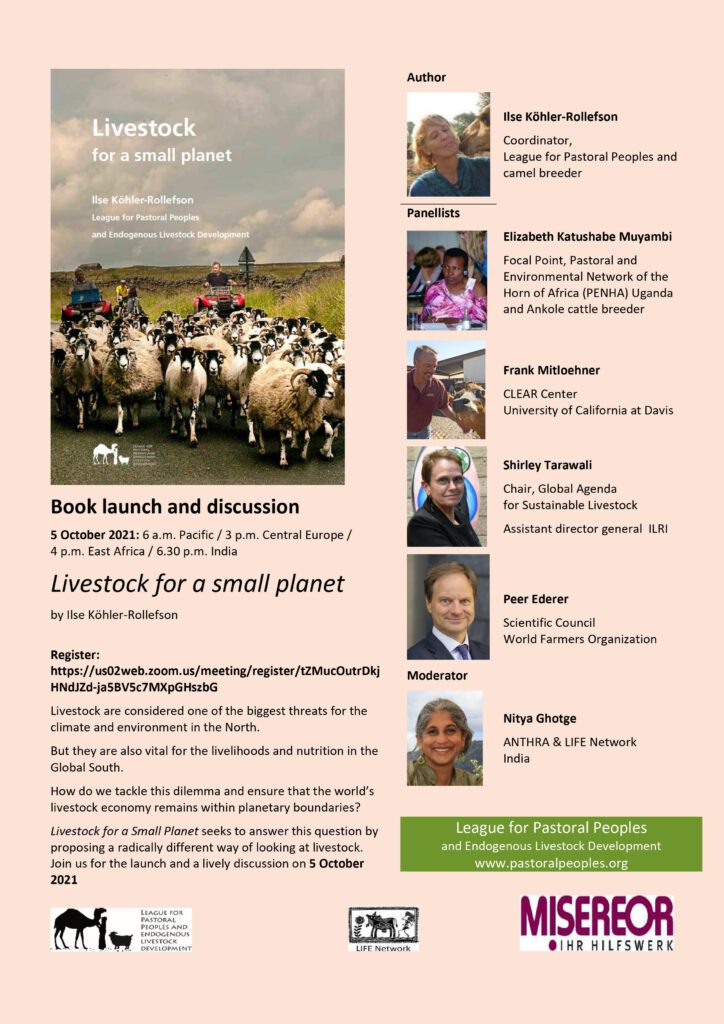 The book itself will be uploaded here shortly before the launch.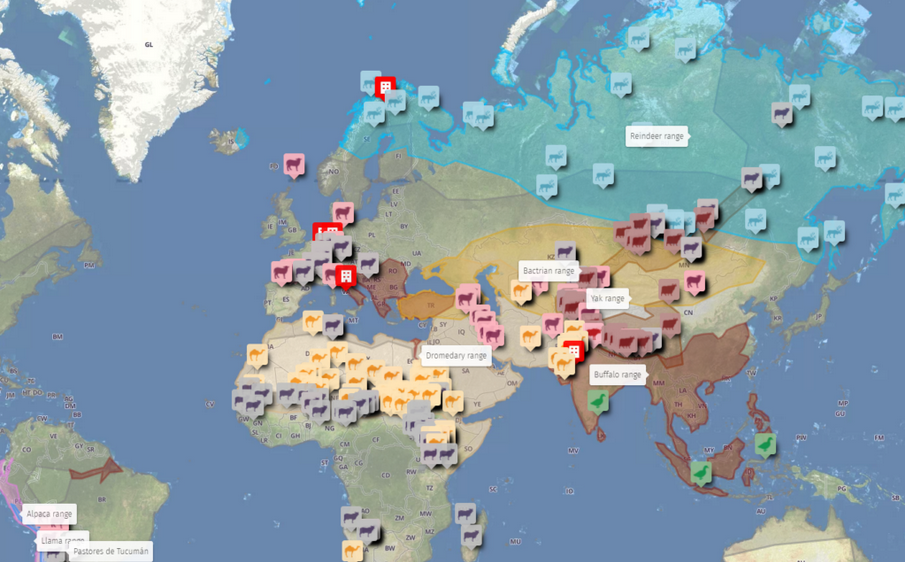 At this event we will present our World Map of Pastoralists project.
We want to show the extent of nature-positive livestock production throughout the world. Pastoralism is a big part of this.
Pastoralists make irreplaceable contributions to food security, the environment and climate protection worldwide. We are developing a map to show how many and varied their groups are and where they can be found. We want to visualize the importance of pastoralists for the whole Earth.
The map is not complete. It is an ongoing project that should be constantly added to and corrected. In this webinar we will also explain how you can take part and how to contribute information on pastoral communities.
Please register here
Pastoralists are important for food production, ecosystem services, biodiversity conservation, maintenance of landscapes. They practice a sustainable, low carbon, animal welfare friendly way of livestock production. If we want to put the livestock sector on a sustainable trajectory, we need to support these kinds of systems and reign in others that are less beneficial.
But nobody knows how many pastoralists there are and most figures provided are pure conjecture. Therefore, LPP commissioned five country studies to look at the available data sets for pastoralism. We made the somewhat surprising discovery that in no case the government actually uses pastoralism as a category for data collection.
Our briefs cover Argentina, Germany, India, Kenya and Uganda. And there is also a summary brief that analyses the results of all studies and makes the recommendation to the FAO to take the lead in initiating data collection on pastoralism and livestock production systems at country level.