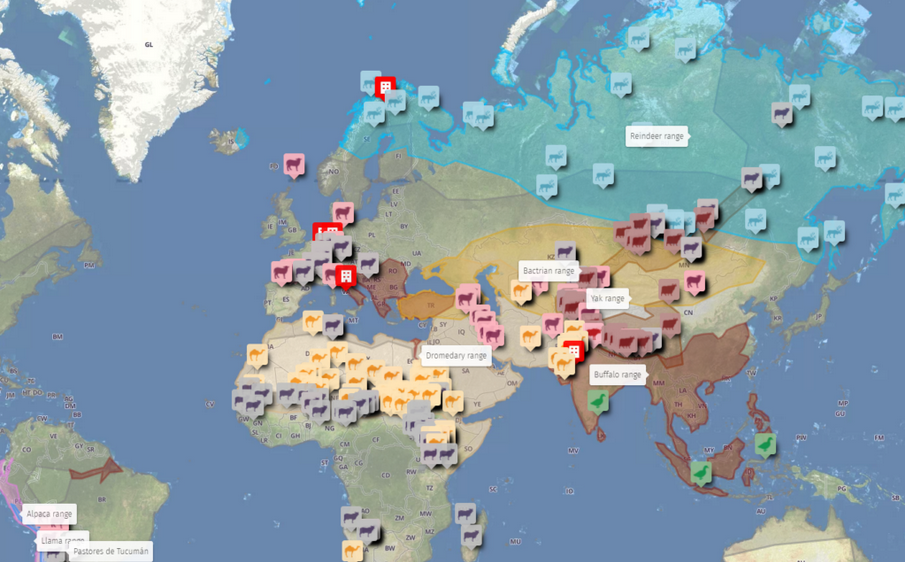 At this event we will present our World Map of Pastoralists project.
We want to show the extent of nature-positive livestock production throughout the world. Pastoralism is a big part of this.
Pastoralists make irreplaceable contributions to food security, the environment and climate protection worldwide. We are developing a map to show how many and varied their groups are and where they can be found. We want to visualize the importance of pastoralists for the whole Earth.
The map is not complete. It is an ongoing project that should be constantly added to and corrected. In this webinar we will also explain how you can take part and how to contribute information on pastoral communities.
Please register here
The Global Agenda for sustainable Livestock (GASL) announces a webinar on Assessing resilience in the livestock sector.
Based on the importance of addressing resilience in the livestock sector, especially during challenging times, the Action Network Closing the Efficiency Gap organizes
an important discussion within the GASL community to identify the main parameters and a common approach to the topic of resilience in livestock, with a special focus on ruminants.
For LPP Ilse Köhler-Rollefson will contribute a presentation on "Resilience in agropastoral systems".
For more information and registration click here

We would like to thank the 70 participants of our On-line Seminar presenting the results of our 'Accounting for Pastoralists' studies! It was great that you were with us and we are extremely pleased about this interest in pastoralism. Lets hope the International Year on Rangelands and Pastoralism will further intensify this!
Here are the presentations:
If you have any questions or suggestions, please contact us at info@pastoralpeoples.org