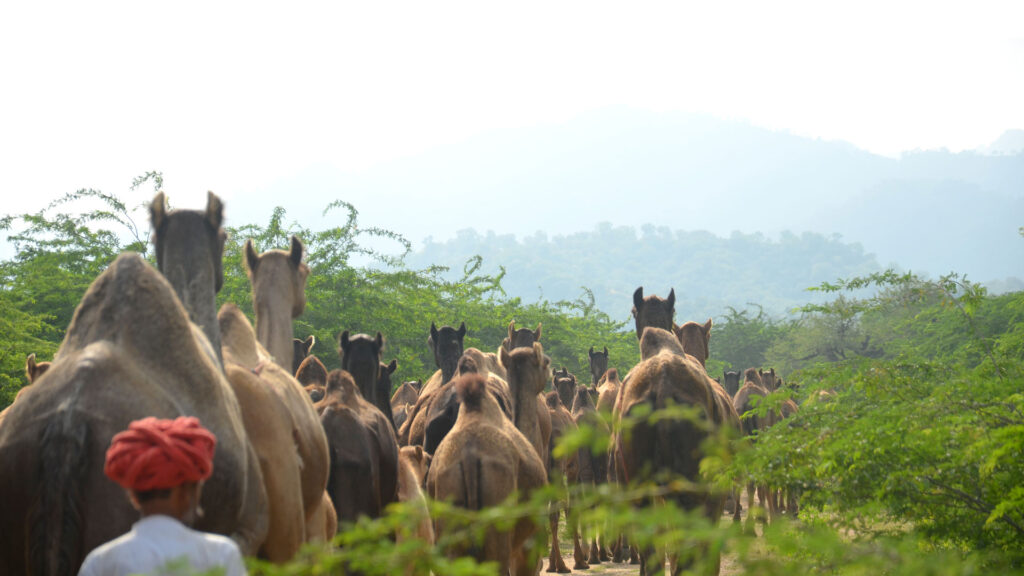 The International Year of Camelids (IYC) scheduled for 2024 and the International Year of Rangelands and Pastoralism (IYRP) in 2026 present unique opportunities for making the voice of camel pastoralists heard and for them to be recognized by policy makers and scientists as the guardians of camel biodiversity and producers of high quality protein in drought stricken areas.
The larger goal of the project, that is supported by Misereor is to influence the trajectory of camel development strategies and research in favour of camel pastoralists, to prevent the camel from 'being turned into a cow' by scientists and intensive livestock industries, and for research to become oriented towards solving problems experienced at the grassroots level, rather than being purely academically oriented. The project is specifically aimed at taking advantage of the International Year of Camelids in 2024. By highlighting the ecological advantages of camel pastoralism, it will promote pastoralism in general as well.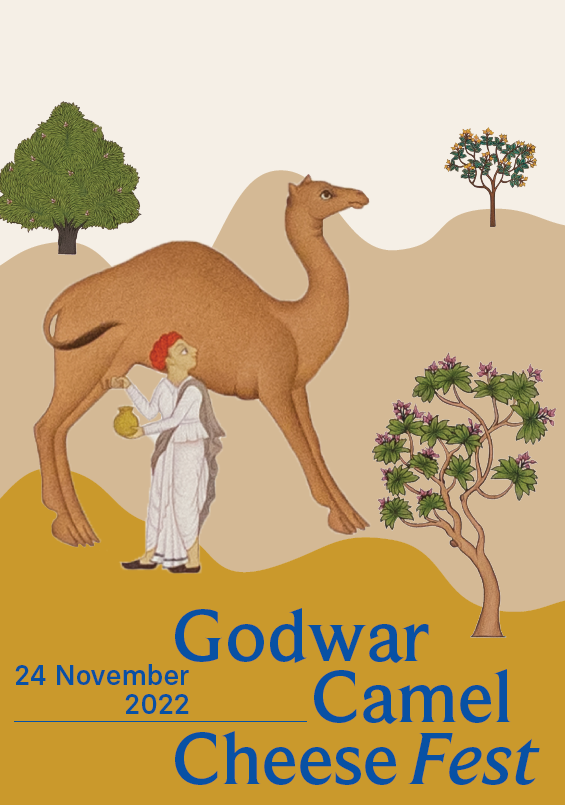 LPP is proud to support a special event of its partner organizations in Rajasthan, Lokhit Pashu-Palak Sansthan and Camel Charisma, the Godwar Camel Cheese Fest that seeks to draw attention to the culinary potential of various camel dairy products, especially cheeses, on 23rd and 24th November.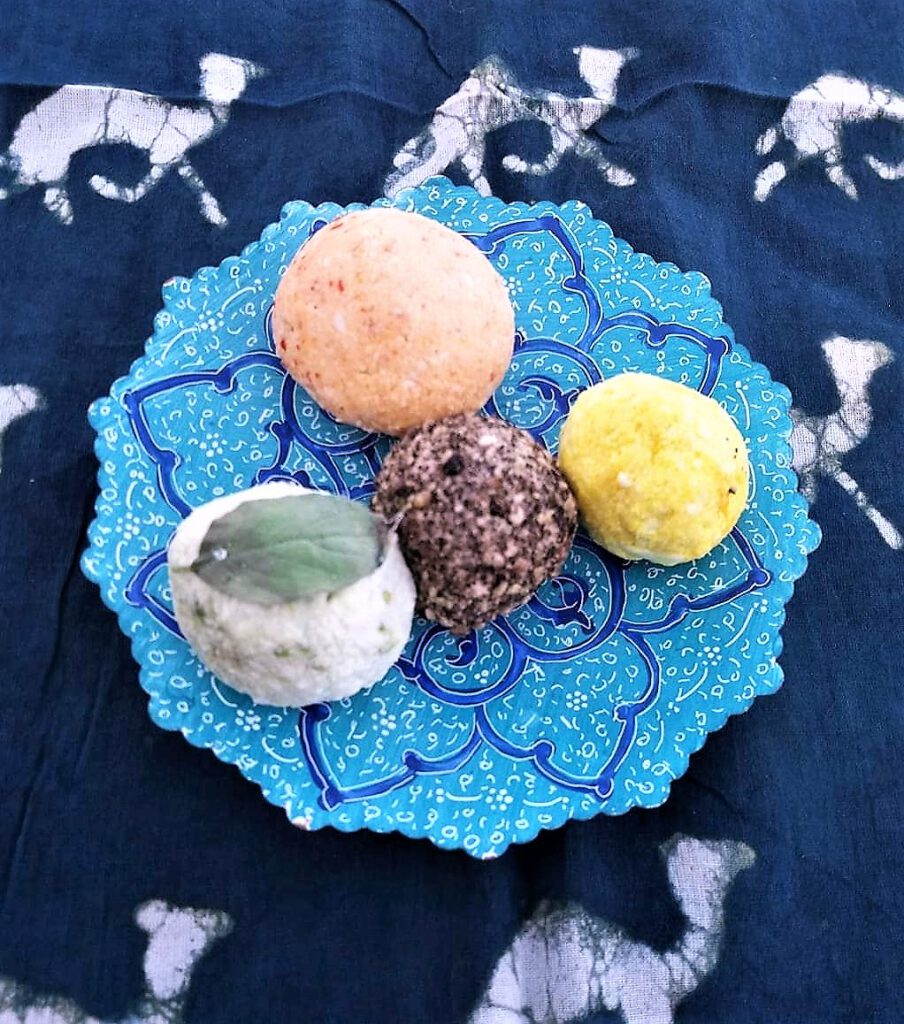 This is all-out effort to support the livelihoods of Raika camel nomads, to save camels, and Rajasthan's globally unique camel culture. The fest will also highlight the concept of cruelty-free milk, and along with the opportunity to enjoy a camel cheese tasting menu, there will be a chance to mingle with camel breeders, enjoy an evening under the stars among a camel herd, undergo the aak leaf ritual (the traditional way of drinking camel milk), and learn about the history of camel cheese.
Here is the detailed programme and if you happen to be in Rajasthan and would like to participate, please reserve your seat here!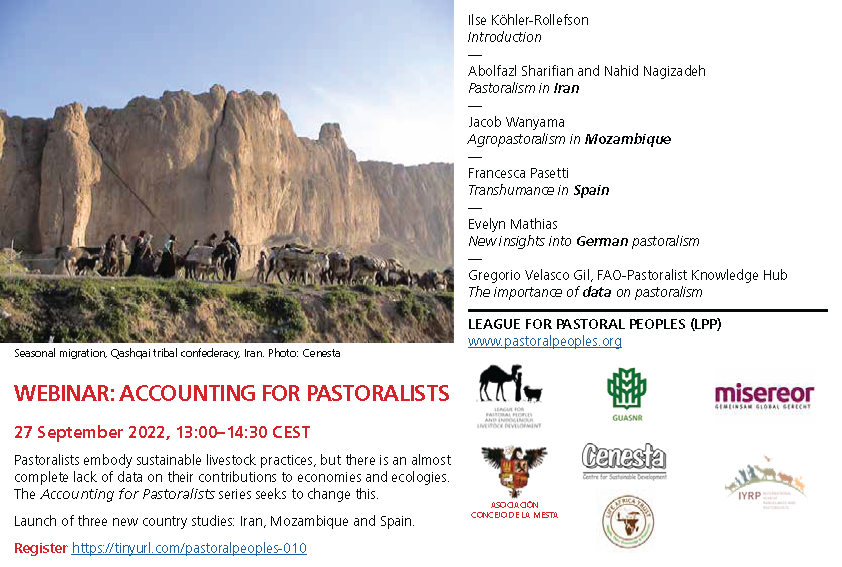 Please join us for the release of new Accounting for Pastoralists studies for Iran, Mozambique and Spain, as well as an update on the situation in Germany, and commentary by Gregorio Velasco Gil of FAO's Pastoral Knowledge Hub on Tuesday, 27th September, 2022 at 1 p.m. CEST.
Register here.