We are pleased to invite to an online seminar to share the results of a project to look for the data situation on pastoralism in five different countries: Argentina, Germany, India, Kenya and Uganda.
Registration is mandatory at this link:
https://us02web.zoom.us/meeting/register/tZcuf-irrzktGdJlNGRSWH1jX1B_5cHQeKKF
The summaries of the studies will be published here shortly.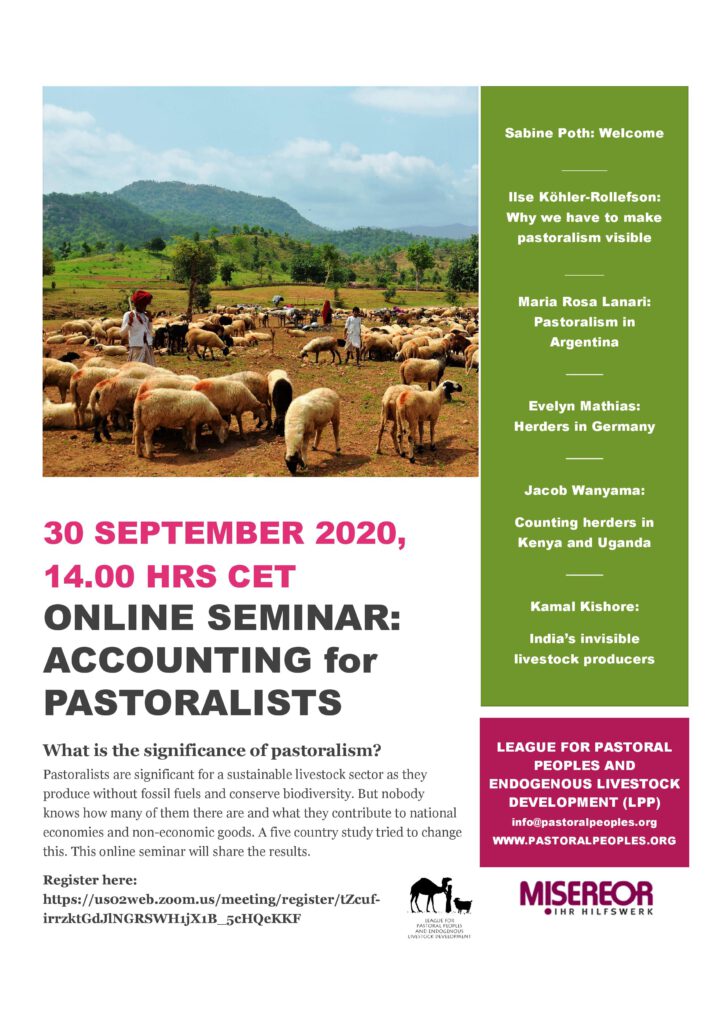 This is one of the insights emanating from the Regional 'Rest of Asia' Multistakeholder Platform of the Global Agenda for Sustainable Livestock that was held on 9th and 10th September.
While livestock economies that depend on feed imports (China) or international markets (Cashmere goats in Mongolia) suffered, local value chains have remained relatively unscathed. Heightened concern of consumers about the origin and quality of their food, may have benefited small producers.
Another interesting experience is the re-emergence of ethnoveterinary medicine. As drug supply chains were interrupted, livestock owners returned to traditional knowledge for treating their animals.
LPP's partner organization LPPS set up its first dairy project near Jaisalmer in 2008 selling camel milk locally mostly for Diabetes patients. In the context of the Ark Project (2011) LPP developed ideas for marketing and value addition of local livestock products also such as camel milk products. Over the years, Camel Charisma, a social enterprise that aims to promote and market environment friendly products from the camel, has developed variety of products from camel milk such as camel milk soap and camel milk ice cream.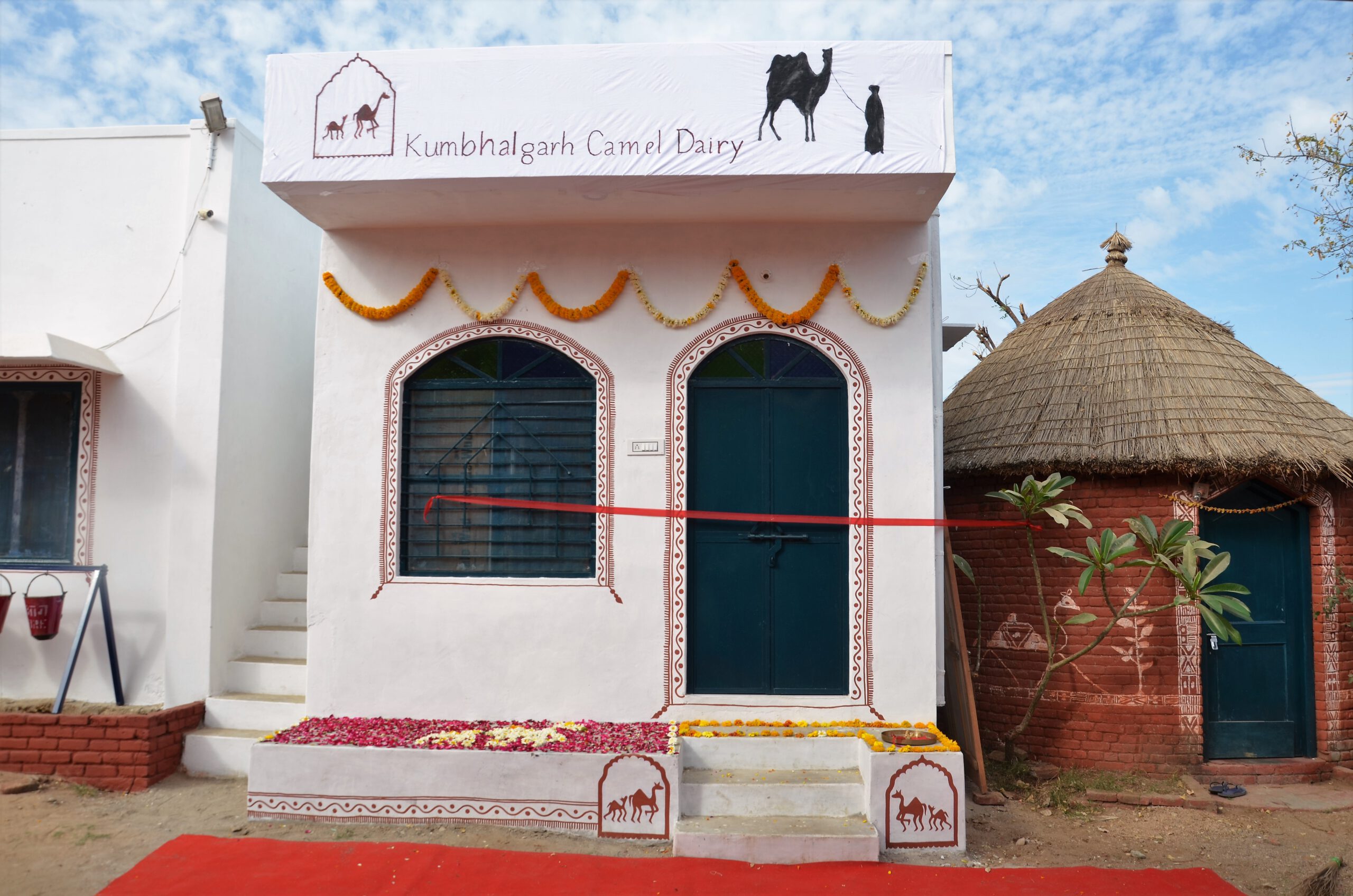 A microdairy project in form of the Kumbhalgarh Camel Dairy, was set up in 2015. With great support of LPP members and friends the building of the camel dairy was built at the LPPS Camel Conservation Centre near Ranakpur, Rajasthan. The machines for pasteurization and cooling where bought and installed. The microdairy is using milk from areas where the camels graze on plants traditionally recognized as having medicinal properties.
A special characteristic of camel milk is its health-effect for Diabetes patients and autistic children. The milk is collected daily from registered and monitored herds; as soon as it arrives in the dairy it is pasteurized then frozen for transportation to customers in Delhi and metros. The next objectives of the Camel Milk Project will be to optimize marketing strategies for camel milk products, to inform intensively about milk and food hygiene by trainings and workshops for local producers and to realize the production of new camel milk products such as camel cheese.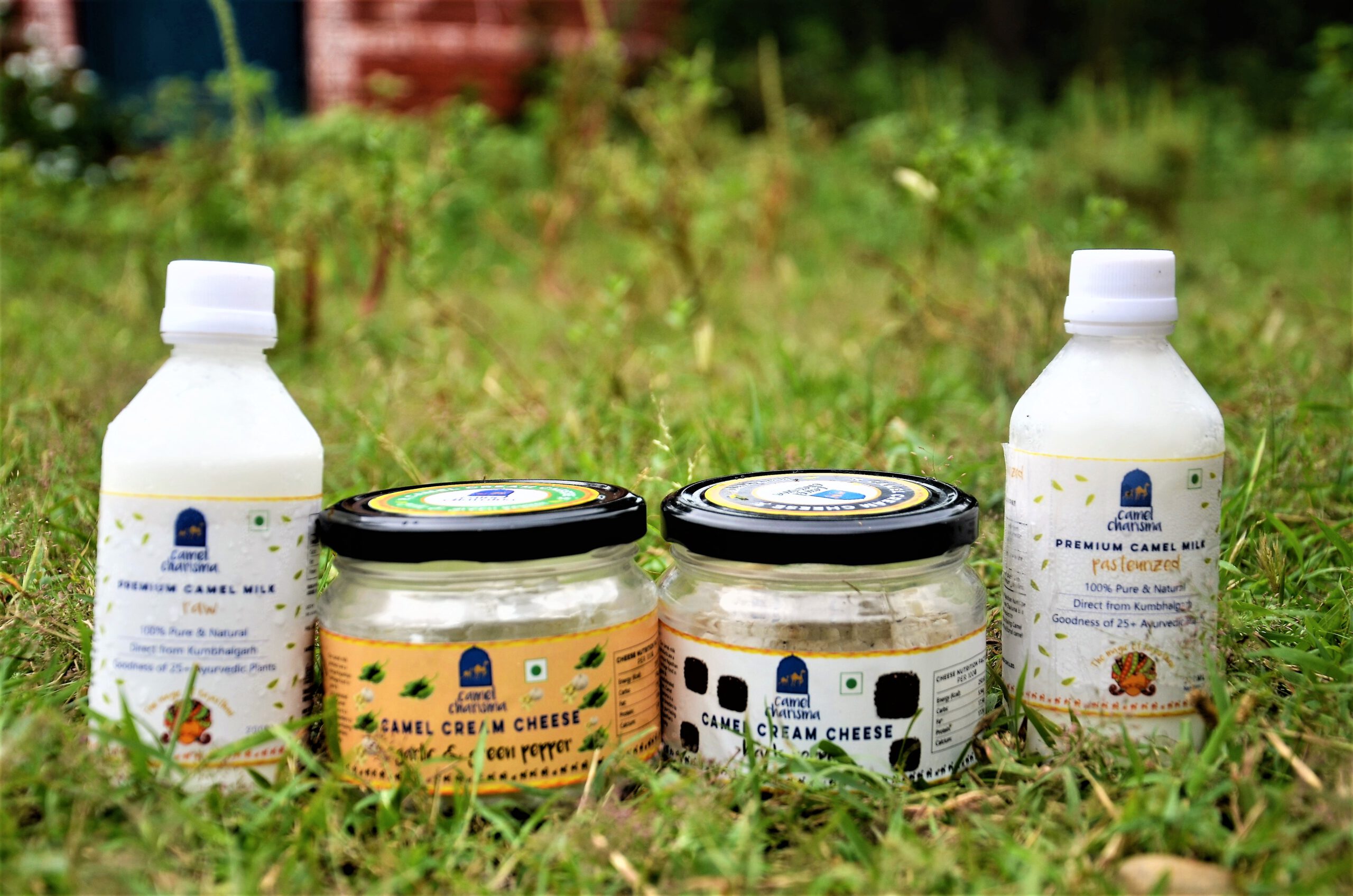 LPPS: http://www.lpps.org/
Camel Charisma: https://camelcharisma.com
---