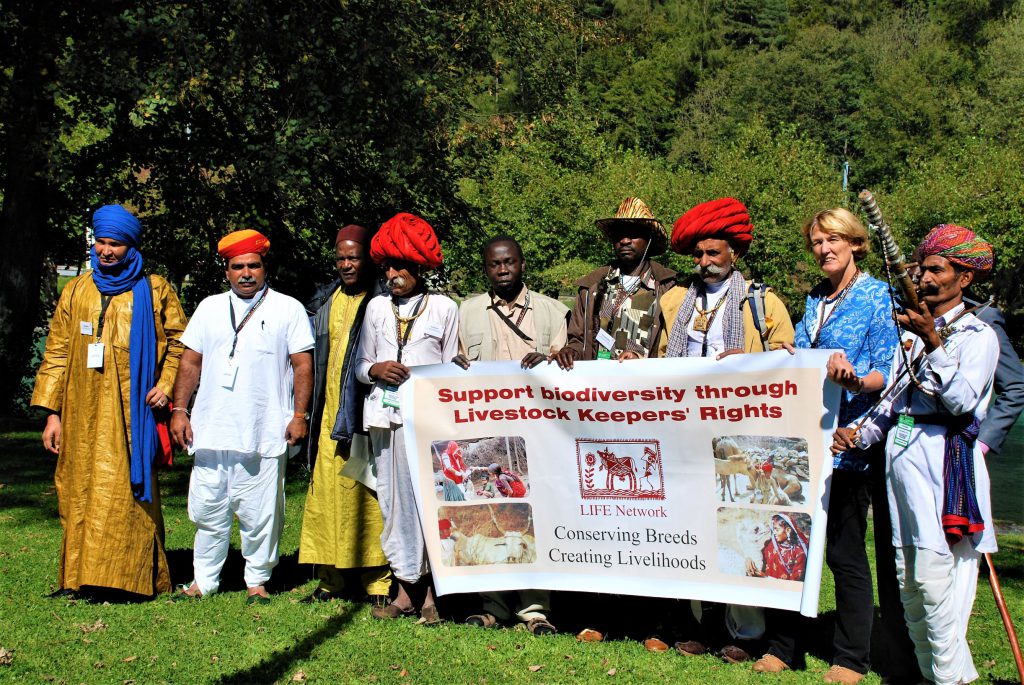 LPP was founded in 1992 at the initiative of Ilse Köhler-Rollefson by a small group of veterinary and other concerned professionals after she had witnessed the need of Raika camel pastoralists in Rajasthan (India) for veterinary support. It was registered as a non-profit/charitable organisation into the county register of Darmstadt (Germany) in 1993 and became the first advocacy organization for pastoralists worldwide. LPP pioneered the participation of pastoralists in UN level meetings, such as the Convention on Biological Diversity (CBD), the UN Convention to Combat Desertification (CCD) and the International Conference of Animal Genetic Resources.
LPP is a research and resource organization for pastoralists and believes that important aspects of their production systems, especially mobility, should be integrated into mainstream livestock production to render it more sustainable.
We have been instrumental in developing the concept of 'Livestock Keepers' Rights, pioneering Biocultural Community Protocols and promote building up pastoralist value chains.