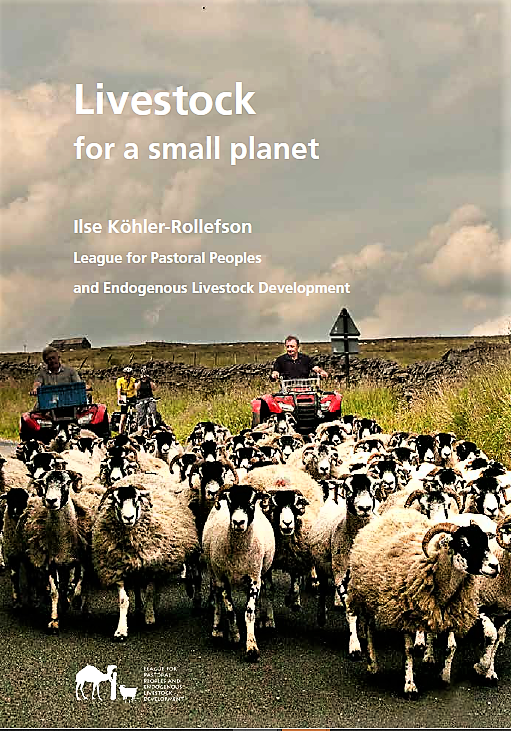 In order to ensure that the livestock of the future remains within planetary boundaries, we need to radically rethink it—-and align with it as nature intended: using it as a an ally in transforming the inedible into the edible, rather than growing feed for it.
Livestock for a Small Planet identifies the fundamental principles for a healthy and ethical human-livestock relationship: keep animals moving and treat them as allies and not as slaves!
Please download it here and let us know what you think!
6 a.m. Pacific / 3 p.m. Central Europe / 4 p.m. East Africa / 6.30 p.m. India
We are pleased to announce the launch of our new book 'Livestock for a Small Planet' on 5th October in a session with renown livestock experts from different backgrounds and schools of thought. This little book disentangles the various allegations against livestock to conclude that it is not a black and white issue but depends very much on how farm animals are managed. Ilse Köhler-Rollefson challenges the prevailing 'efficiency paradigm' and suggests a radically new approach to align livestock keeping with planetary boundaries. It may not come as a much of a surprise that she thinks the west could learn much from the pastoralists of the world about how to manage animals in tune with nature.
Please join us for what promises to be a lively discussion about the future of livestock keeping!
Register here:
https://us02web.zoom.us/meeting/register/tZMucOutrDkjHNdJZd-ja5BV5c7MXpGHszbG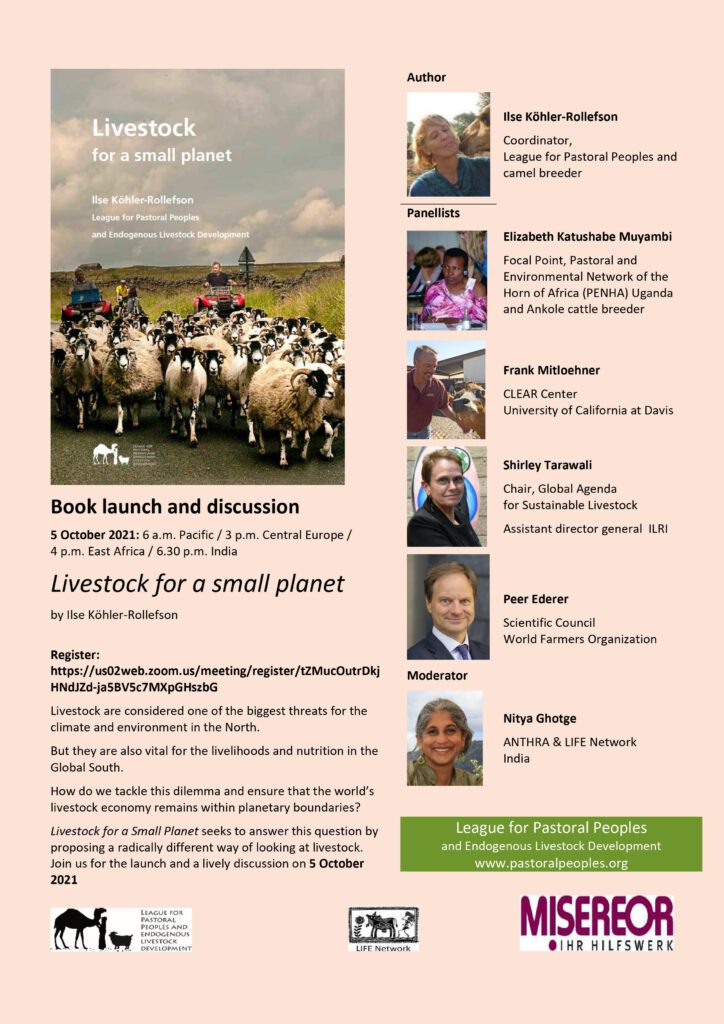 The book itself will be uploaded here shortly before the launch.
Dr. Ilse Köhler-Rollefson: Transhumance – A way of life truly sustainable.