National Geographic (December 2016):
Can Camel Milk Save India's Nomadic Raikas?
http://news.nationalgeographic.com/2016/10/ilse-kohler-rollefson-explorer-moments-raika-camels/
---
Tropentag 2015 Poster presentation
"The Social Sustainability of Sheep Pastoralism in Western India: Impacts on Food Security"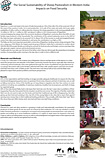 Download Poster







---
Kumbhalgarh Wildlife Sanctuary to become National Park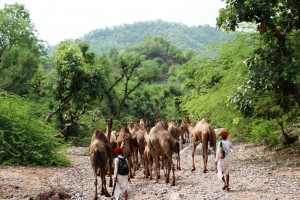 Rajasthan's Kumbhalgarh Wildlife Sanctuary is tagged to become a National Park. This was decided by the Rajasthan government in November 2011. "Areas of Pali, Udaipur and Rajsamand districts will be covered under the park which is also a tourist destination due to famous Kumbhalgarh fort and Ranakpur Jain temples in the area," stated the Forest minister of Rajasthan, Ms. Bina Kak.
Now, according to the local newspapers, India's Ministry of Forests and Environment has also given its approval. The local communities now have a short time window to register complaints and a flurry of meetings is taking place. The local NGO Lokhit Pashu-Palak Sansthan is supporting them with paperwork and legal advice. The aim is to carve out a role for the customary users in the managemnet of the park.
---