Save the date: The Marwar Camel Culture Festival will be celebrated from 6-8 November at the Butibagh Campus of LPP's partner organization Lokhit Pashu-Palak Sansthan in Sadri, Rajasthan, India.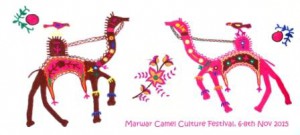 It will bring together the struggling camel herders, artisans, Rajasthan lovers, local food producers and many others to revive the camel economy. There will be exciting events such as a camel cheese tasting, a Camel Literature Fest with readings by famous explorers, a camel milking competition, a camel sufi music concert and of course camel chai!
More information soon, or write to ilse@pastoralpeoples.org!